WHAT IS ALKALINE PROTEASE?
Alkaline protease is a kind of endopeptidase which is fermented by Bacillus Licheniformis. It is widely used to hydrolyze different proteins to peptides and amino acid.
Alkaline protease can improve wool's permeability and other characteristics, which is a natural and effective method without pollute the environment.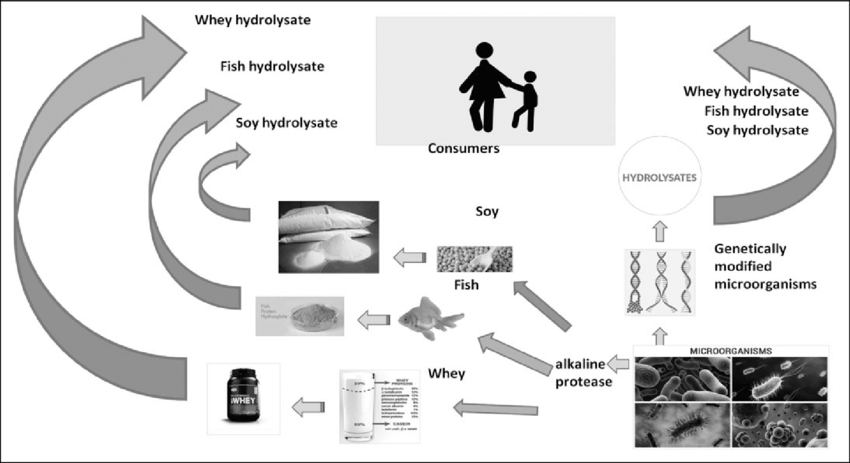 Alkaline Protease has excellent washing performance at pH (9-11), which removes protein-based stains in both laundry and automatic dishwashing detergents.
PRODUCT ALKALINE PROTEASE
Products Name : Alkaline protease
Appearance:Brown powder/clear liquid
Grade:Pharmaceutical; Food Grade
| | | |
| --- | --- | --- |
| Product Name | Forms | Enzyme Activity |
| Alkaline protease | Powder | 50,000u/g-1,500,000u/g |
| | Liquid | 50,000u/g-400,000u/g |
Applications Of ALKALINE PROTEASE
1、Alkaline protease can be applied in hydrolyzing the protein molecule to polypeptide or amino acid , forming the protein with unique flavor and hydrolyze the liquid.
2、Alkaline protease can be used in ordinary detergents and industry washing, it can help to remove stains formed by blood , eggs , juice, dairy products or gravy etc effectively. This protease also used as medical reagent enzyme to wash the biochemical instrument.
USAGE
Using in hydrolysis, the substrate concentration: 10-25%, the suitable temperature: 50-60 ℃, the suitable pH: 9-11, the reaction time 3-6 hours, enzyme recruitment: 0.03-0.06% (counting by hydrolysis solution weight).
SAFETY
If in-taking the enriched enzyme powder or droplet, allergic may appear.
Sensitivity to the skin, eyes and mucous membrane tissue is caused by long-time touch.