WHAT IS DEAMINASE?
Deaminase is obtained from the freeze-dried extract of Aspergillus. melleus. It can convert adenosine monophosphate (AMP) to inosinic acid (IMP). As we all know, IMP is a valuable flavor enhancer of food ,and  effectively enhance flavor. So Deaminase has an important role in the industrial Production of IMP and the seasonings such as yeast extract.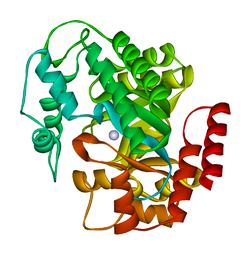 PRODUCT DEAMINASE
Products Name : Deaminase
Appearance:White-yellow powder
Grade:Pharmaceutical; Food Grade
| | | |
| --- | --- | --- |
| Product Name | Forms | Enzyme Activity |
| Deaminase | Powder | 20,000u/g |
APPLICATIONS Of DEAMINASE
Industrial Production of IMP ( Yeast extract )
ENZYME ACTINITION DEFINITION: Activity is indicated by u/g , and complies with the specifications of FCC Ⅳand JEFCA.
USAGE
The optimum temperature : 50℃
The optimum pH : 6.0
SAFETY
If in-taking the enriched enzyme powder or droplet, allergic may appear.
Sensitivity to the skin, eyes and mucous membrane tissue is caused by long-time touch.